Improve your game with FlightScope Ball Monitor

Originally founded in 1989 to measure projectiles for the defence industry by Henri Johnson, FlightScope®, still honours its roots and to this day remains prominent in the defence industry in more than 24 countries.

FlightScope® is in use by top golf instructors, club fitters, tour players and original equipment manufacturers around the world.

"No matter whether you are a PGA Professional, golf coach or club fitter, one word describes why you need FlightScope Software - instrumental. No other tool in the industry is as valuable for teaching, club fitting, player education, and golf equipment sales."

FlightScope X2 is the world's first completely wireless, battery-operated, 3D Doppler tracking radar for golf. The X2 is known for its unmatched accuracy, affordability, and revolutionary apps. Side-by-side video and club or ball data comparison is available on the VX2 app and fully customizable assessments in the X2 Skills app for player benchmarking.

Why is the FlightScope Launch Monitor so essential in helping you improve your game?

Club Comparison - Compare specific clubs in your bag with average club performance stats included

Player Comparison - Individual player results can be tracked and compared

Ball Comparison - Compare brands to find the most suitable ball, with optional advanced ball fitting mode

Chipping Mode - Practice and measure slow and short distance shots

Quick Play - Free play of shots without the need to setup a complete session

Swing Training - Perfect your swing without having to hit balls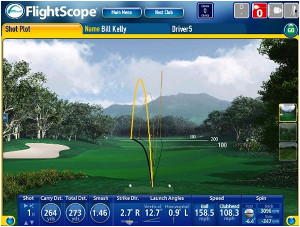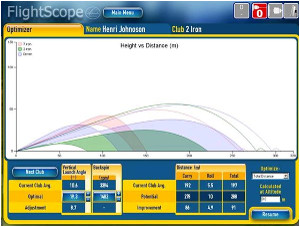 Click here to get in touch if you would like to request your fitting.