Lynx Prowler VT Driver

view other products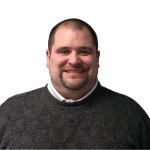 We think the new Prowler VT driver is going to be a real game-changer, allowing us to custom fit the driver perfectly to your swing in a never-seen-before way.
Innovative Switch-Face Technology enables us to literally change the face of the driver via five snug fitting screws, delivering true loft in a way that other adjustable drivers can't. The Prowler VT is the first driver of its kind so is definitely worth adding to your must-try list this year.
Key features and benefits include:
Switch-Face Technology means you can change the face of the club for optimum loft
Lynx Effective Energy Transfer in the face increases speed on impact
Weight is moved out of the hosel and into the head to increase distance
Screws are embedded into the face and cannot fall out
The Prowler VT needs to be seen to be believed and is the perfect club to achieve optimum loft. Pop down to the shop today to see why the Switch-Face Technology has everyone talking.